Free E-book
The Ultimate Guide In 3D Visualization Technologies for Furniture Retail
– 3D product visualization, AR, VR, or a Space planner –
What is the right technology for your business?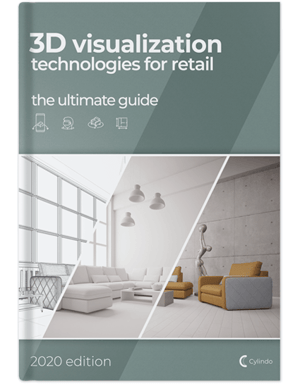 In a digital-driven world, where customers make informed buying decisions and expect instant gratification, having an engaging product visualization technology becomes a table stake.
Read this guide to:
Learn about the importance of future-proof visualization strategy
Find out different product visualization technologies (pros/cons and use cases)
Make more informed decisions around product visualization investment
Learn from some of the best players in the furniture industry
Develop a game plan to engage and convert customers with product visualization
The purpose of this guide is to put a spotlight on the importance of visual assets and digital merchandising in today's online-first world and to help you decide what technology is the right choice for you.